Sump Pump Installation Services 
Call Best Waterproofing and our team of certified in-house sump pump installation experts who will come out and give you a detailed, free evaluation and estimate.
Sump Pump Installation Services
For sump pump installation services in Louisville,  call THE BEST, Best Waterproofing. We proudly service Louisville KY, southern Indiana, and surrounding counties. Installing a sump pump and waterproofing system is the Most effective and least disruptive way to keep a basement dry and to protect Your greatest asset, your home.
The following are steps our sump pump installation technicians take when installing a sump pump system in your home.
Step 1 – Placing the Sump Pump Liner
A sump pump pit is excavated for the liner and pump to be placed in. This protects your sump pump from the mud and debris around the pump pit.
It's important that the sump pit is large enough to accommodate the pump, but not too large.
Sump pumps are most effective at removing water from under your basement floor when located in the lowest spot of your basement floor. Your experienced technician will determine where that spot is by using a level. If the sump cannot be located in the low spot, a PVC feed line should be run through the floor from the low spot to where the sump pump is located.
Step 2 – Installing a Perimeter Drain System
When installing a reliable sump pump system, it's a good idea to install a perimeter French drain system as well.
The purpose of this drain is to transport water from the basement wall-floor joint, the basement walls and from under the basement floor, and direct it to the sump pump.
If your home has concrete block walls, holes will be drilled in the blocks at the very bottom to relieve the water and pressure from the walls.
Step 3 – The Sump Pump Installation
A special outlet connects the perimeter drain to the sump pump system and clean gravel is backfilled around the sump pump liner.
This gravel helps to keep your sump pump system as clean as possible, discouraging silt and sediment from entering the liner.
If you have a secondary pump installed in the pit, an additional discharge line will be installed. This prevents the pipes from being overwhelmed and also ensures the pumps won't pump back and forth between each other. Discharge lines should NEVER be tied together on the inside of your home!
Step 4 – Restore the floor and bury the discharge line
To complete the sump pump installation, the floor is restored flush for a clean, attractive look.
Our system does not leave a gap around the perimeter of the basement floor which can collect dust, debris, and other items that can clog your waterproofing system.
This helps ensure better drainage and a more reliable system, and it provides a clean, neat, and professional basement repair.
Step 5 – Clean-Up and add finishing touches
Our sump pump installation crew will clean up any disorder created in your basement, including the floor.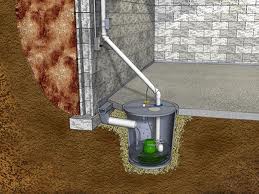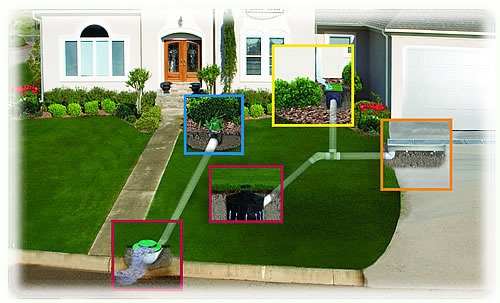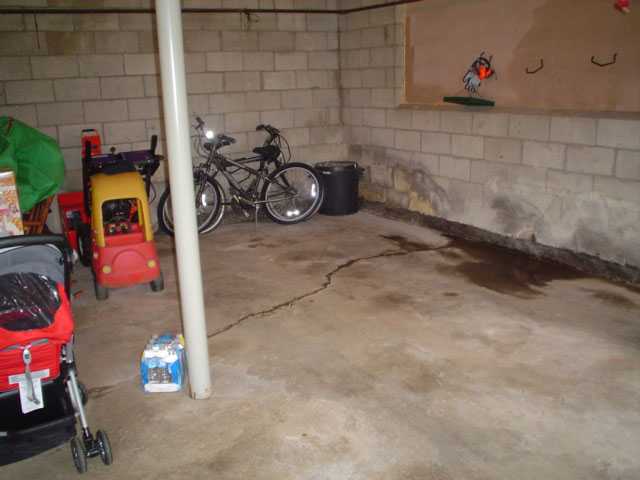 Call or Email to Schedule and Appointment
If you think you may have foundation problems, don't wait any longer. Call or email us today!
(502) 457-1962